Be sure to check out the calendar of events on our main page often for the list of upcoming events. New events added weekly.
Have an idea for an event? Contact the Chamber office, we'd love to hear it.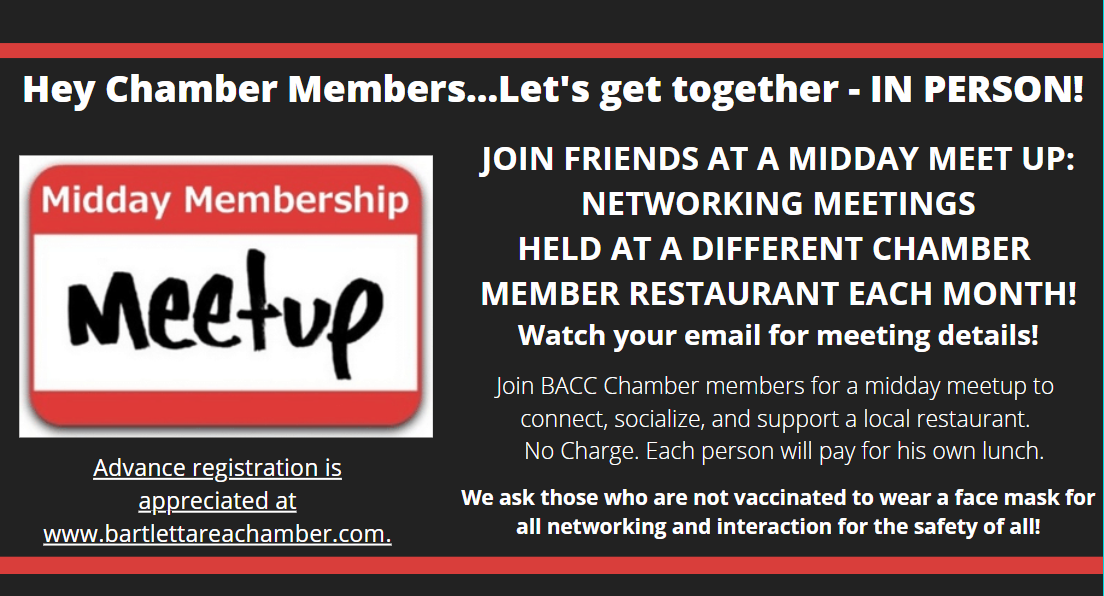 Join BACC Chamber Members for a Midday Meetup to connect, socialize, and support a local restaurant. No Charge. Each person will pay for his own lunch. Head at a different Chamber member restaurant each month. Watch your email or see the calendar page for meeting details!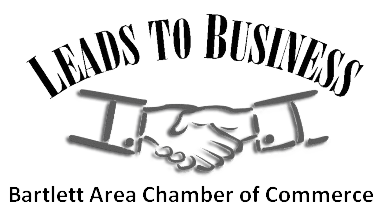 Join the FREE Networking Group
Category Exclusive
Join us to share and pass leads between business members at this informal breakfast or lunch.
Current members as well as those interested in the Leads Group are encouraged to attend! By meeting frequently, the businesses become well acquainted and build trust among members. In time, leads are referred, and there is a greater opportunity for sales to be generated.
While everyone is allowed to attend each of the groups once, they are only allowed to join one of the groups.
Contact the Chamber Office for more information.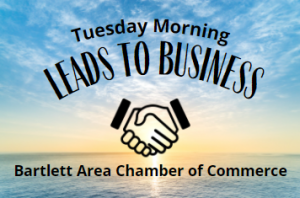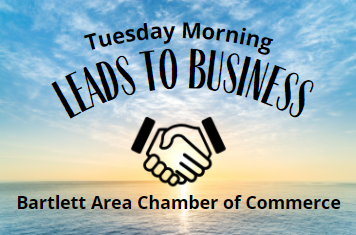 Meetings will be the

2nd

and

4th


Tuesday Morning
of the month
8:00-9:00 A.M. at
dˆlicious COFFEEBAR
211W. Railroad Ave.,  Bartlett
Located inside Shoppes at Banbury Fair
For more information please contact:




Marla Miller at marla.miller@countryfinancial.com




or the Bartlett Area Chamber office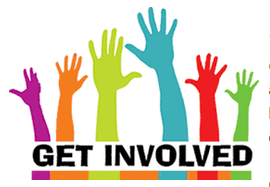 JOIN A COMMITTEE
Though it can require an investment of your time and energy, serving on a committee has several advantages.
⦁ It is a great way to increase the reputation and reach of your business
⦁ Allows you to have an impact in the community by sharing your skills and expertise
⦁ Acquire knowledge by gaining an insider's view of discussions regarding the business and the community
⦁ Build your network with contacts that last
⦁ Fast track your career. Being a part of a committee is a great way to practice your communication skills, demonstrate your work and show your willingness to contribute.
Contact the Chamber Office for details on the different committees available.
An energetic group of women that meet once a month
to learn, encourage and inspire one another.
Many business contacts are made in a friendly atmosphere.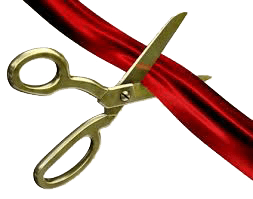 Ribbon Cuttings and Grand Openings
All are encouraged to attend these FREE events.
A great opportunity to welcome new chamber members as well as meet new or re-connect with existing members.