If you were not able to join us live, catch up on what you missed! The Bartlett Area Chamber has offered multi series on many topics both business related and personal. See the list of the topics and watch when it is convenient.  Check back often as we will be adding more as we go.
Clubhouse For Your Business
What is Clubhouse? Clubhouse is an audio-based social media app. The company describes itself as "a new type of social product based on voice that allows people everywhere to talk, tell stories, develop ideas, deepen friendships and meet interesting new people around the world here. Find out how it can help you and help grow your business!
Guest Speaker: Bobbi Baehne, President of Think Big Go Local, Social Media Expert and highly respected and sought-after public speaker and consultant. Bobbi brings a wealth of experience, passion, and education in integrated marketing techniques for businesses.
Excellent Information on How Estate Plans Protect Your Family and Help You Control the Future of Your Company
Guest Speaker: Suzanne Sias is an Estate Planning and Elder Care lawyer located in Bartlett, a member of the Illinois State Bar Association and National Academy of Elder Law Attorneys. Her office focuses on estate planning and provides compassionate advice before, during and after a crisis.
Law Offices of Suzanne Sias.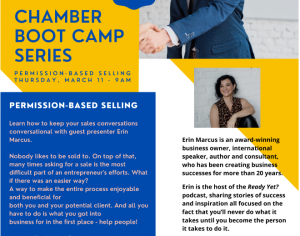 Permission-based Selling
Learn how to keep your sales conversations conversational with guest presenter Erin Marcus. Nobody likes to be sold to. Many times asking for a sale is the most difficult part of an entrepreneur's efforts. What if there is an easier way? A way to make the entire process enjoyable and beneficial for both you and your potential client.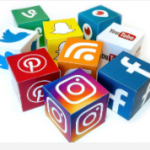 Using LinkedIn To Help Companies Find YOU
Guest Speaker:  Dee Reinhardt is the creative heart and soul of Time2Mrkt.  She is a Social Media Strategist with a marketing and community relations background. Dee can help you plan, create and implement your social media campaign, coach you how to proceed or help you maintain it. Her passion is teaching people the power of LinkedIn and coaching you on how to use other social media tools to your business' advantage.